Video Clips:
• A visit to the Home for the Aged
• Building a road ourselves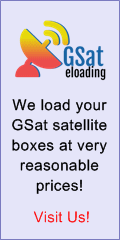 Available language:
Hingyap han Kauswagan han Samar ngan Pilipinas
A "better quality of life", sustainable development, protecting the environment for Samarnons and Filipinos, minimizing malnourishment and disease, providing relevant education, ensuring safety and security in their persons, in their homes, in their communities, a potent, effective, respectable, competent political, civic, educational leaders and administrators, hope for a better future, personal dignity, pride, honor, and international respect — these are some of our longings for the progress of Samar and the Philippines, our "Hingyap han Kauswagan han Samar ngan Pilipinas", we who have been brought together by the advent of this modern system of instantaneous communication — the Internet.
Who are we?
Most of us are expatriates, residing outside of Samar and the Philippines, "Mga Lumalangyaw", rovers, wanderers who have left the Philippines for one reason or another and have roamed the world but whose hearts continue to beat to the cadence of Samar and the Philippines. Some of us are non-Samarnons. But due to friendship bonds and common interests, interests anchored on the Philippine situation, on our poverty, on the never-ending struggle for political dominance by the Philippine political and economic elite, on our lack of national pride and international respect, on our Diaspora, the bonds that unite us are strong.
We are all over the world — in San Francisco, in New York, in Texas, in Minnesota, in Catbalogan, in Samar, in Tacloban, in Ormoc in Leyte, in Cagayan de Oro, in Australia, occasionally reaching out to Japan, then to Europe, and even New Zealand and Singapore.
Some of us have never met with each other. But due to our frequent interaction and exchanges of ideas in cyberspace, we seem to know our individual quirks and idiosyncrasies. Indeed, we are the children of the Internet.
Inasmuch as the most assiduous Internet electronic mail posters in our cyberspace group are from Samar, our non-Samarnon friends very graciously accorded us the privilege of focusing much of our discussions on Samar. Sometimes, I would feel unsure about the propriety of our total commitment to Samar and our intense pride as Samarnons. Personally, I would feel sheepish when Addi Batica and Onding Orlanes would write in Samarnon Binisaya, practically oblivious to the fact that our Internet and cyberspace group include non-Samarnons who could not understand our dialect but could not question the passion in our hearts for Samar and the Philippines. I am certain that Addi and Onding are not being regionalistic. They are just verbalizing the intensity of their pride as Samarnons. And writing in Samarnon Binisaya is there way of expressing their pride.
In any case, when we realized that we were not just exactly a group of windbags unloading our frustrations and despair on our computer keyboards, we seem to have tacitly agreed that a little more organization, a little more coherence might contribute to a better discussion of the situation in Samar and the Philippines.
Hence this group, and this web page in Samar News.Com.
Our first impulse was to organize a chapter based in San Francisco of "An Samar Naman Movement". But one of our ad hoc group members based in Catbalogan had some reservations — the Movement has been intimately and closely associated with the failed bid for Governor of Melchor Nacario who only got the support of one out of five Samarnon voters who cast their lot with someone else. This was in itself very revealing. In the survey conducted in the Internet, Melchor Nacario was the choice of approximately 50% of the survey respondents, while the lady who walloped her male political opponents for Governor of Samar including Nacario was only the choice of about 5% of the respondents. This only shows that there is a great divide between the perceptions of Internet users and the great masses of the people, Samarnons or the Filipino people for that matter.
The Movement also claims that it has 12,000 members. If true, this number is awesome.
If we were opportunists, we would beg the decision makers of the Movement to accept us. Perhaps, this might still happen when ultimately our paths will converge. But in the meantime, we would like to blaze our trail without the tutelage of the leadership of the "An Samar Naman Movement", but guided by the same ideals and principles that are serving as the beacon light to everyone whose heart bleeds for Samarnons and the totality of the Filipino people, especially those in "An Samar Naman Movement".
Consequently, in the meantime, we will refer to ourselves as an Internet and cyberspace group, "Pagkaurosa han Nahigugma han Samar ngan mga Kasangkayan" or "PNSK" for short. Loosely translated this means "A Gathering of those who Love Samar and their Friends". But for dramatic impact, perhaps all of these names and expressions are much better read, heard or said as "Gugma Han Samar – Cyberspace Movement". The name is convoluted, we know. But nothing is permanent. We could assume some other name in the future.
We will be posting our thoughts in a web page of Samar News.Com, that Internet cybermagazine which is drawing a multitude of praises from all over the world. Ray Gaspay, its Webmaster and Administrator has very kindly provided a page for us which we shall call "Hingyap Han Kauswagan Han Samar".
-Cesar Torres